Are you Looking for a Used Harley Davidson Road King
Good thing you have landed at TX Toy Sales. We are the premier used motorcycle dealer in Fort Worth, TX. Specializing in used Harley-Davidson models, we are proud to offer a wide selection of high-quality motorcycles at affordable prices.
Features and Benefits of the Road King
Classic Modern Performance
The Harley-Davidson Road King offers a classic look with modern performance. This bike is an ideal choice for those who want a reliable and durable ride with a classic look. The Road King offers a variety of features that make it an attractive option for those looking for a used motorcycle.
Factory Security System
The Harley Road King classic has a factory security system, which is designed to protect your bike from theft. The system is designed to make it difficult for thieves to break into the bike, and it also has an alarm system that will sound if someone attempts to tamper with the bike.
Modern Touring Performance
The Road King also offers modern touring performance, with a powerful engine that provides plenty of power for long-distance rides. The bike also has a classic chrome styling, which gives it an attractive look.
Stripped Down Highway Legend: Road King Classic Cruise Control
All Harley-Davidson Road King motorcycles come equipped with cruise control, which allows you to set a speed and maintain it without having to constantly adjust the throttle. This feature is especially useful on long-distance rides, as it allows you to relax and enjoy the ride without having to worry about constantly adjusting the speed.
We have to mention the adjustable windscreen, which helps to reduce wind drag and make riding more comfortable. The windscreen can be easily adjusted to fit the rider's height, making it easier to find the right position for long rides.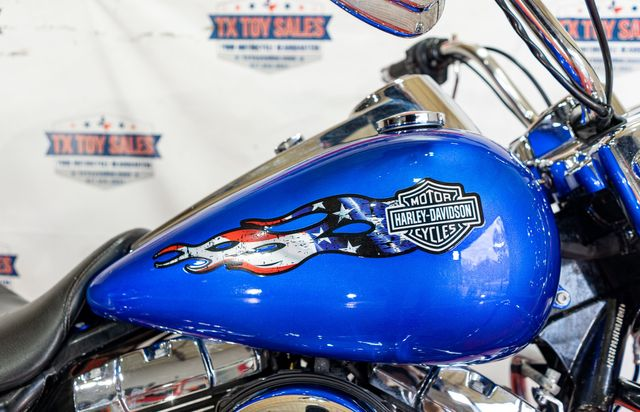 The Harley Davidson Road King Bike Highlights
The Road King is available in a variety of colors, including vivid black, midnight blue, and classic chrome. The bike also has an ABS braking system, which helps provide more consistent stopping power in all weather conditions. The ABS brakes also help to reduce brake fade, which can be a problem when riding in wet conditions.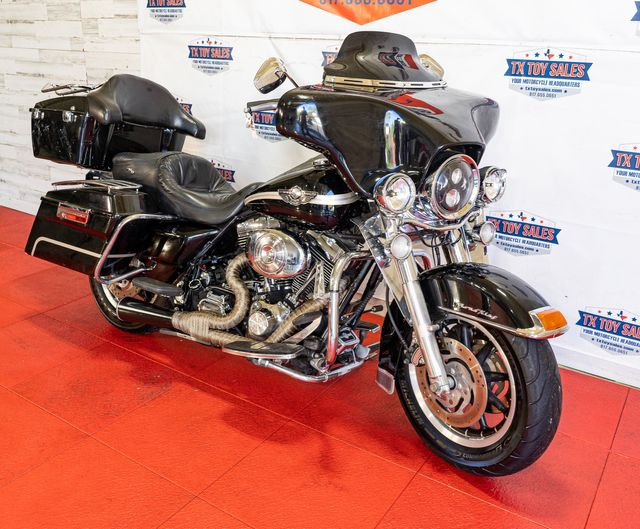 Accessories You Can Add to Customize the Road King
The Road King is available with a variety of accessories, which can be used to customize the bike to your specific needs. Accessories include windscreens, saddlebags, and side covers. These accessories can be used to give the bike a more personalized look, and they can also help to make riding more comfortable.
As with all Harley's the Road King also has a wide selection of aftermarket parts and accessories that can be used to customize the bike. Aftermarket parts include exhaust systems, air filters, and engine parts. These parts can be used to give the bike a more powerful look and performance.
Road King's Powered Wheels and Features
This classic motorcycle is equipped with a powerful engine, which provides plenty of power for long-distance rides. The engine is also equipped with a 6-speed transmission, which makes it easy to shift gears and find the perfect speed for any riding situation. The bike also has a wide selection of wheels and tires, which can be used to customize the look of the bike.
If you are ready to be the driver on a bike with a variety of features, such as cruise control, adjustable windscreen, and ABS brakes a used Harley-Davidson Road King is it!. These features help make the bike more comfortable and enjoyable to ride.
​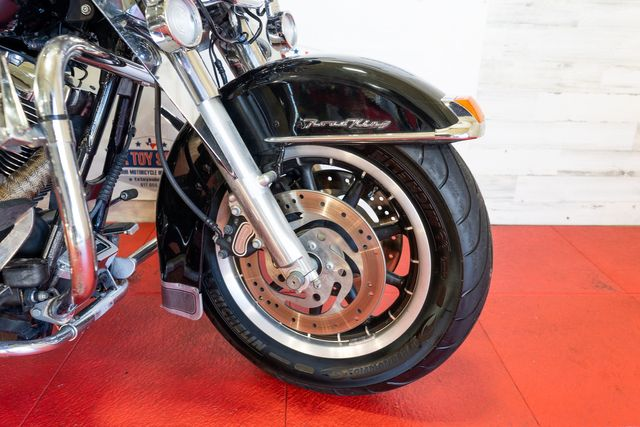 Stop by TX Toy Sales Today!
At TX Toy Sales, you can rest easy knowing you're getting the best value for your money at the #1 used Harley Dealer in Fort Worth. Our experienced sales staff will guide you through the selection process and ensure you find the perfect used Harley-Davidson for you. Plus, our team of certified technicians inspects every used Harley and ensures it is in top-notch condition. We stand behind every motorcycle we sell, so you can be confident in your purchase. We are also proud to offer competitive financing options to make owning your used Harley-Davidson even easier.
When you're in the market for a used Harley-Davidson, make TX Toy Sales your destination. We have the selection, service, and value you need to make your used Harley purchase a success. So what color will it be? Vivid black, midnight blue, or classic chrome? Stop by today to find the perfect Road King Classic or other used Harley-Davidson for you!